We employ and champion exceptional professionals who are passionate about what they do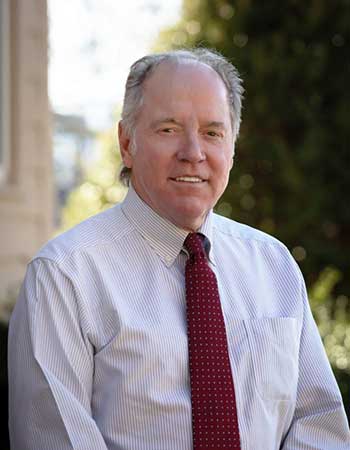 Tom joined Leone, McDonnell & Roberts, Professional Association in 1987 and currently works in the firm's North Conway and Wolfeboro offices. Over the years, Tom has helped guide the day-to-day operations at our North Conway office, working toward the overall growth and sustainability of the firm in the community. Tom specializes in providing reliable consulting and tax planning services for private, family-owned businesses. He is also involved with the firm's nonprofit organization practice.
Prior to joining Leone, McDonnell & Roberts, Tom worked at a regional CPA firm in Chicago, Illinois for eight years. Tom began his public accounting career in 1979.
With a professional background of more than 40 years, Tom has established the necessary experience and acumen to assist his clients with a wide range of issues. In one instance, he helped an inn and restaurant client more than double its business interruption insurance payout. For another client, Tom assisted with converting the business to a limited liability company saving them significant tax dollars. Beyond his client success stories, he has shared his extensive knowledge as a volunteer and board member for numerous nonprofit organizations.
Tom was inspired to pursue a career in the accounting field due to his interest and natural abilities in problem solving. Today he attributes his success to his strong people skills and the lasting relationships he builds with his clients.
Born and raised in Chicago, Tom currently resides in Wolfeboro with his wife, Rita, and their two children. Outside the office, Tom's hobbies include biking, skiing, hiking and fishing.
DESIGNATIONS
Certified Public Accountant (CPA)
Volunteer of the Year Award, Mount Washington Valley Economic Council
Volunteer of the Year Award, Starting Point
MEMBERSHIPS
American Institute of Certified Public Accountants (AICPA)
New Hampshire Society of Certified Public Accountants (NHSCPA)
Assistance Canine Training Services
Mount Washington Valley Economic Council

Member, Loan Review Board

Friends of Pop Whalen
EDUCATION
Illinois State University

Bachelor of Science: Accounting (1979)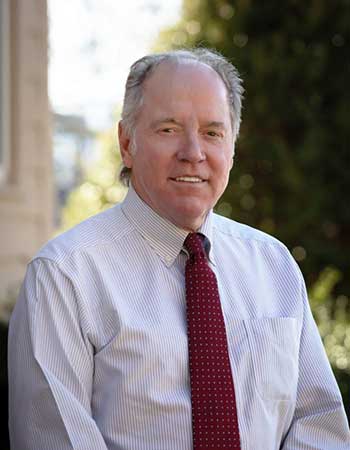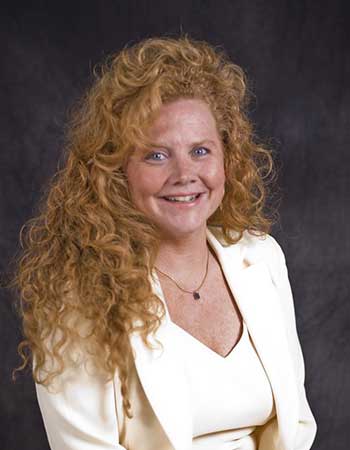 In her role as Principal, Tavia oversees work performed by the firm's staff level employees, such as audits, reviews, compilations and tax preparation.
Tavia joined Leone, McDonnell & Roberts, Professional Association in 1995. In her role as Principal, she oversees work performed by the firm's staff level employees, such as audits, reviews, compilations and tax preparation. In her own client responsibilities, Tavia specializes in accounting systems analysis and consulting. She also consults with clients regarding their tax planning, banking and financing needs.
Tavia has extensive experience working with closely-held construction companies, including general contractors and sub-contractors. In addition, she possesses a deep understanding of construction from both sides of the desk. Tavia grew up working on job sites during the summers helping her father, a contractor in his own right, allowing her to develop familiarity with the workers, foremen, job superintendents, needs of the owners and the bankers who serve them.
Tavia began her public accounting career in 1992 at the CPA firm of DiSalvo & Associates, PA. There she assisted with payroll preparation, tax return preparation and write-up work. Tavia also got a taste for the accounting profession in a part-time role at Street Electric, Inc., a family-owned electrical contracting company, where she assisted with all aspects of monthly and annual financial statement preparation. While at Street Electric, Inc., she served as an assistant to the company's controller, who was one of Tavia's greatest mentors. Tavia is forever grateful to this mentor, who previously served in the same role for the producers of the "Rambo" series of films with Sylvester Stallone, for the invaluable knowledge and experience she gained as a result of her tutelage.
With an accounting background of more than two decades, Tavia has developed the necessary skill set to provide expert recommendations to help her clients succeed. On numerous occasions, she has assisted small businesses faced with tens of thousands of dollars in software upgrades to utilize much less expensive software and customize it to meet their needs. In another instance, Tavia helped a contractor uncover software problems and recreated their data to help save them hundreds of thousands in tax dollars.
When determining the career path that would best fit her personal interests and priorities, Tavia chose accounting because she felt she could take it with her wherever she goes. She desired a career where she was not forced to sit in one place and do the same thing every day. Tavia's decision proved to be the right one, as her career has allowed her to travel, meet interesting people, and observe the fascinating and diverse effects finance has on people's lives. Today she attributes her success to her faith, her supportive family and the first-class working environment at Leone, McDonnell & Roberts.
Tavia was born and raised in Meredith, New Hampshire with her parents and sister. She currently resides in Center Sandwich with her husband and son. Outside the office, Tavia maintains a variety of hobbies and interests, including long-distance swimming, trap-shooting, fine guns, fast cars, big trucks, traveling anywhere with warm temperatures and water, photography, art, cooking and snorkeling. She also enjoys staying actively involved with her son's activities.
DESIGNATIONS
Certified Public Accountant (CPA)
Certified QuickBooks ProAdvisor

advanced desktop
advanced online
MEMBERSHIPS
American Institute of Certified Public Accountants (AICPA)
New Hampshire Society of Certified Public Accountants (NHSCPA)
EDUCATION
Plymouth State University (1992)