We employ and champion exceptional professionals who are passionate about what they do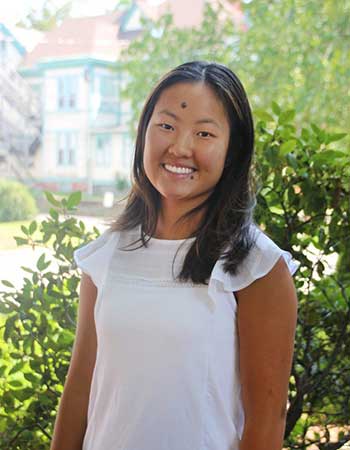 At Leone, McDonnell & Roberts, we are huge advocates of hiring interns from our local New Hampshire colleges. It's a great way to support students as they grow into their careers and helps us connect with the best and brightest in the area. Case in point: Hannah Cloutier, is a true success story of our intern program here at the firm!
Hannah was born and raised in Stratham, NH. She graduated from the University of New Hampshire in 2022 with a BS in Accounting and Finance. While at UNH, she also earned the distinction of making the dean's list every semester. Hanna was attracted to accounting by the job's fast-pace, constantly moving parts, and the chance to work with numbers. She enjoys helping on various projects and learning under our experienced team of accountants.
Prior to joining LMRPA, Hannah has mainly been involved with customer service roles, working as a server at a local golf course and at the customer service desk at a supermarket. When not at work, Hannah enjoys sharpening her self-taught juggling skills and spending time with her family and two dogs. She also has hiking all of the 4,000-footers in NH at the top of her bucket list.
EDUCATION
University of New Hampshire, magna cum laude

Bachelor of Science: Business Administration – Accounting and Finance (2022)