We employ and champion exceptional professionals who are passionate about what they do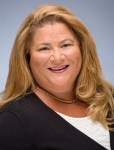 Gigi Eggers, CPA, MBA, has more than 30 years of public and private accounting experience with more than 25 years in the affordable housing industry. Most recently, she was a Principal with the national accounting firm of PKF O'Connor Davies. Prior to that she was a Director with Enterprise Community Investment, a Senior Manager with Reznick Group and an Assistant Vice President at SunTrust CDC.
As Principal in charge of the PKF O'Connor Davies Bethesda audit team, Gigi annually reviewed over 150 audits and conducted internal training for team members, as well as participated as a lecturer with the national Low Income Housing Tax Credit Course. Gigi's audit experience extends to both for profit and non-profit organizations.
At Enterprise, Gigi led a team of 14 permanent and up to 10 seasonal consultants in reviewing quarterly financial statements, audits and tax returns for over 1,700 affordable housing developments. She served as the LIHTC and HTC technical resource for the asset management department and others in the organization.
Gigi has written and lead multiple training courses for fellow employees and others in the areas of Basic Real Estate, Basic and Intermediate Tax Credit Information, 8609 Cost Certifications, Sponsor Financial Review, Cash Flow Statements and Proprietary software. She also taught Principles of Accounting II at Georgia State University.
Gigi holds a Bachelor of Business Administration with a concentration in accounting from Loyola University Maryland and a Masters in Business Administration from University of Baltimore. She is licensed to practice in the state of Maryland.
DESIGNATIONS
Certified Public Accountant (CPA)
MEMBERSHIPS
American Institute of Certified Public Accountants (AICPA)
Maryland Association of Certified Public Accountants (MACPA)
Baltimore Animal Rescue and Care Shelter, Inc (BARCS)
Friends Of Patterson Park, former board member
EDUCATION
Loyola University Maryland – Bachelor of Science, Business Administration
University of Baltimore – Master of Science, Business Administration